In collaboration with New Town Kolkata Development Authority (NKDA) and WBHIDCO we started Kolkata's first recycled store at Eco Tourism Park, Kolkata on 9th May 2019. Here all recycled products made by our self help group women are being displayed. It is an exhibition cum sale counter.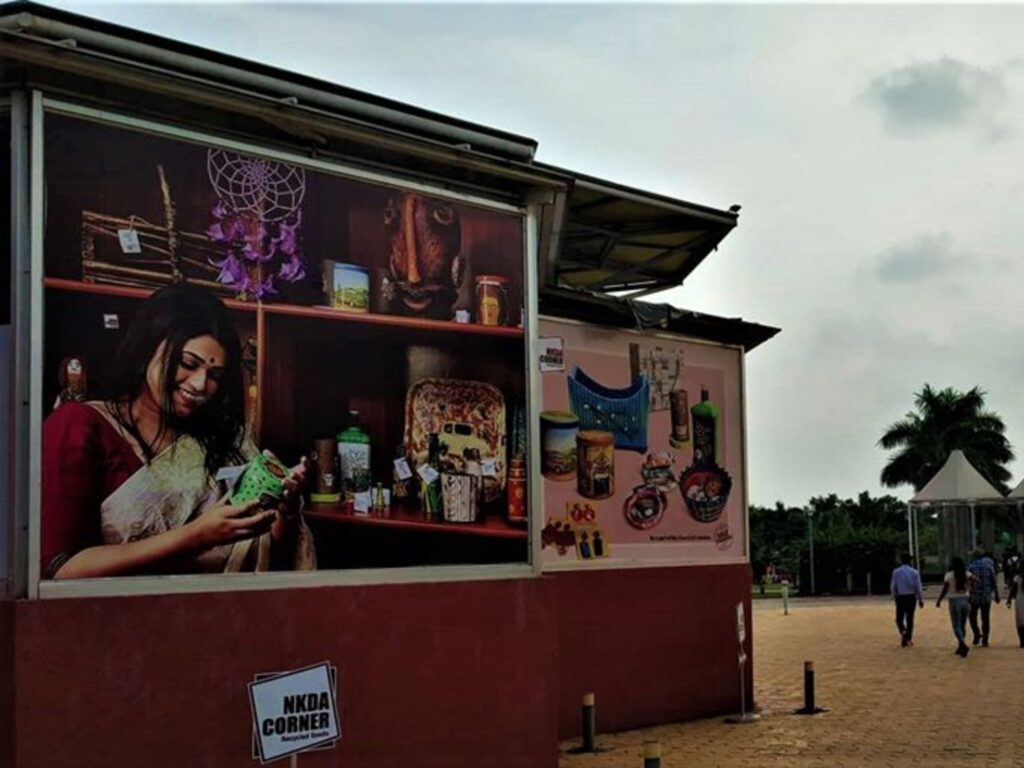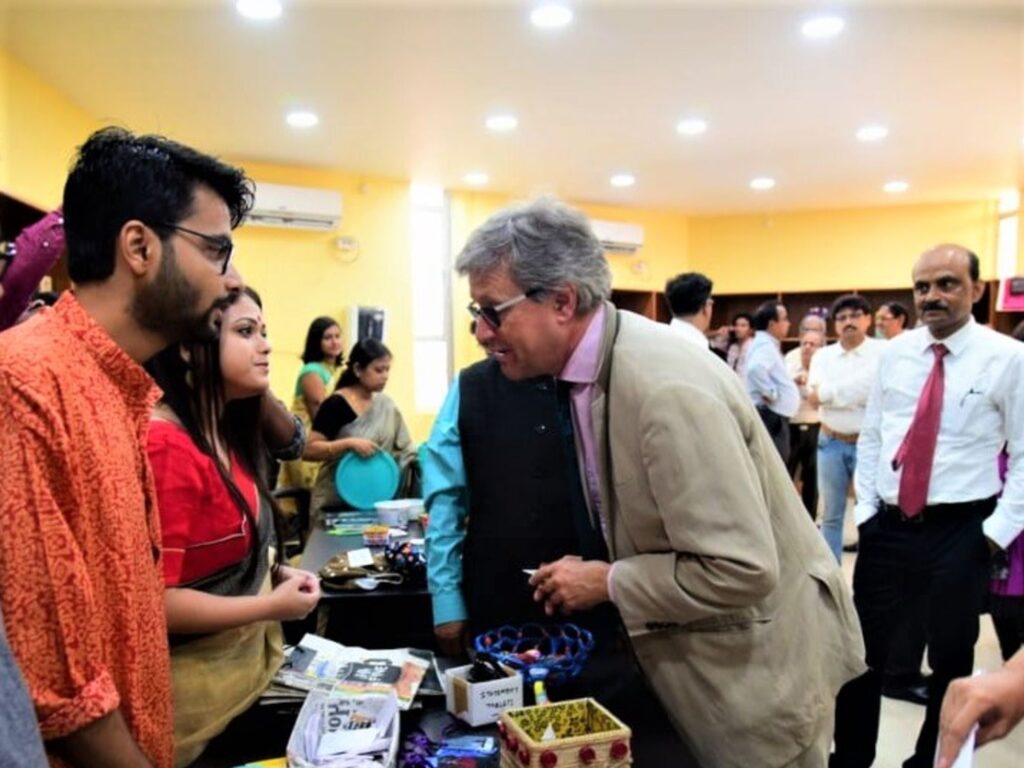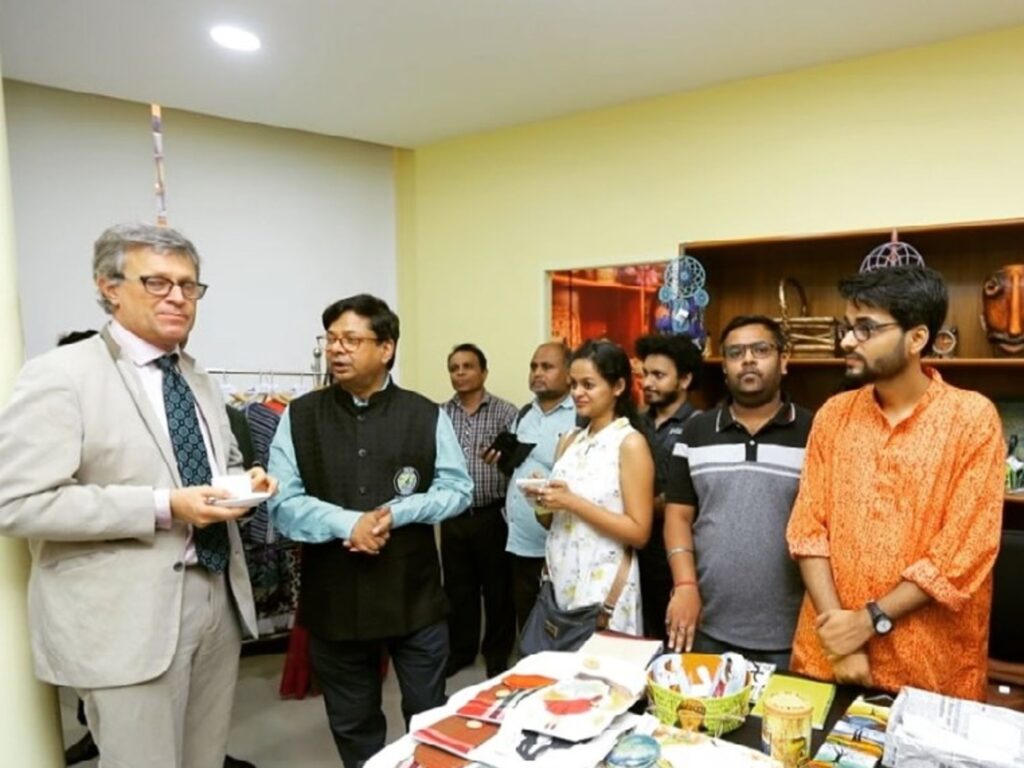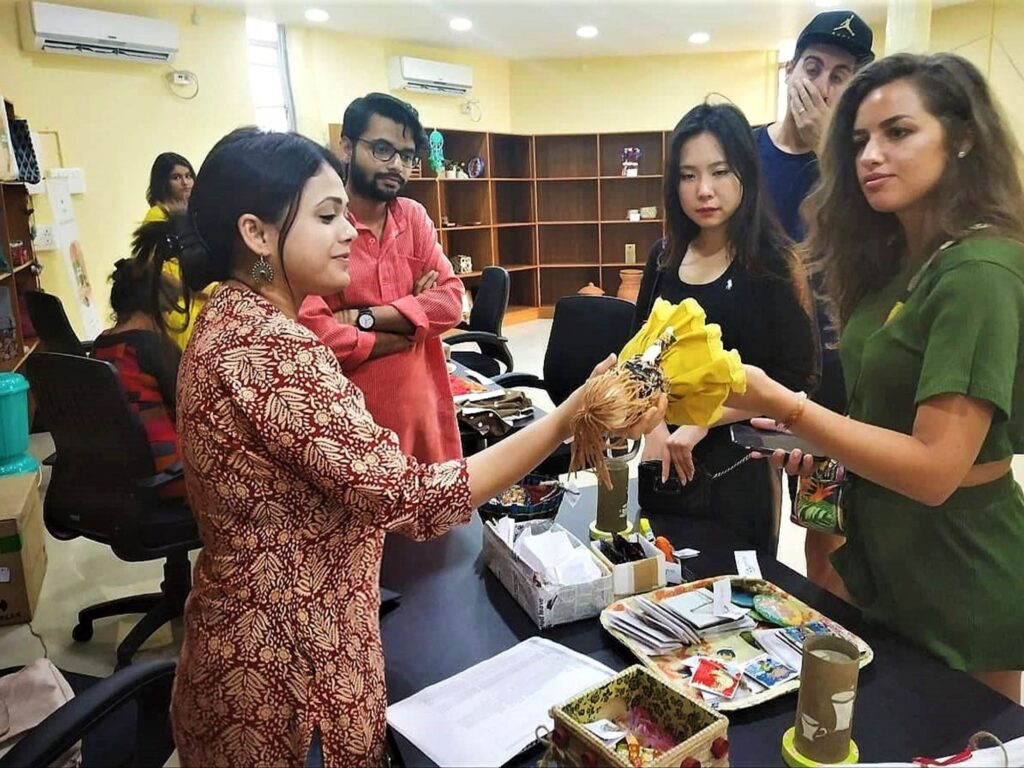 Celebrating Rakhi Recycling Solid Waste
In collaboration with State Urban Development Agency, Government of West Bengal, we started a capacity building program to create Rakhi with Solid Waste material. We have provided platforms to sell their products in collaboration with SONY India pvt. ltd., Acropolis Mall, Dabur India, Ambuja Neotia and PS Archedia.
Queen's Birthday Party 2020
In collaboration with British Deputy High Commission we helped to celebrate a green Queen's Birthday Party this year. Here we designed a green auto with recycled and eco-friendly products like jute. We have also collected all plastic waste from that party and handed over to the self help groups to upcycle them.